CREATING LIFETIME MEMORIES
Capturing the essence of One&Only Resorts
Hand-crafted by artisans in Grasse, in the South of France, our exquisite fragrances encapsulate the essence of each One&Only Resort.
EXPLORE THE COLLECTION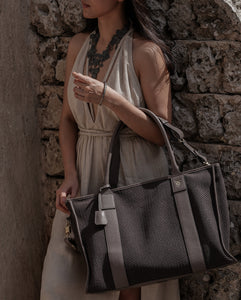 DESTINED TO AGE BEAUTIFULLY
Elektra Bags
Introducing Montroi Elektra collection hand-crafted in Tunisia, a curated blend of Montroi signature Mesh fabric and grain leather, destined to age beautifully and gain character over time.Craftsmanship lies at the heart of each Montroi Elektra bag, where skilled artisans showcase expertise in every stitch. Guided by a legacy of artisanal mastery passed down through generations since the times of the ancient Silk Route, the dedication to the crafts shines through in every detail.
Explore
MONTROI SHOP
For the needs of modern nomads
News
BLOGS
MONTROI News
---
Personalization tells the story of the trips and nomad life leaving lasting memories with a stunning collection of over 100 elements...

Read more